Welcome
Welcome to the Little School of Waldwick, the preschool, nursery and daycare center where learning and fun become one!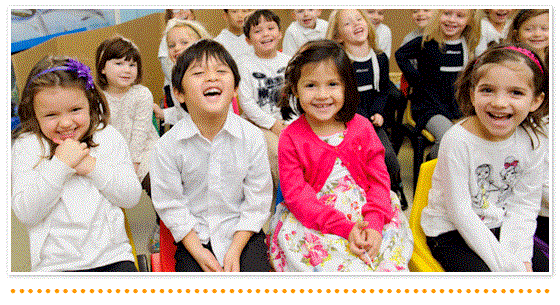 We are very happy to announce that our dedication to excellent preschool education, fun activities, and quality child care has prompted your votes to earn us the Best Of Bergen 2012 award and featured in Best Reasons to live in Bergen for 2013!
Thank You!
We are committed to continuing our efforts to provide the best learning environment for your children now and in the future!
We are located in Waldwick, Bergen County, New Jersey.  We feature Thematic, Clean, Inviting  and Safe classrooms.
Our nurturing environment will smoothly and comfortably ease your child's transition from your home to our child-sized, home-like place of their own. A place filled with engaging, age-appropriate learning materials, a multitude of experiences and the satisfying thrills of discovery.
We encourage you to take a few moments to learn more about our curriculum, our teachers, our themed classrooms and our overall philosophy at the Little School.  We understand that this can be one of the most exciting and challenging decisions you will make for your child.  Let us help you through it.
The Little School of Waldwick in Bergen county New Jersey, is dedicated to educating each child for a life of self-direction, intellectual curiosity a healthy independence as well as creative expression and positive socialization skills with others.
Please call us to schedule a tour of our preschool Today!
The Little School of Waldwick
40 Franklin Turnpike
Waldwick, NJ 07463
(201) 689-0034
Share on Facebook